Isaval provides its customers with different types of installation of our systems for the correct development of their businesses and help them be more competitive.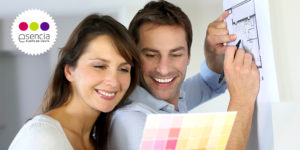 Advantages for our distributors:
Innovative combination of highly-concentrated dyes, which have been exclusively developed and produced by PINTURAS ISAVAL resulting in competitive prices and high profitability.
Simultaneous dosing. Allow us to provide fast and flexible service to our customers.
Repeatability of dosing and accuracy.
Easy to use and handle.
Reduces stock in the warehouse.
Needs little space. Easy maintenance.
Different colour charts and their respective formulations can be added.
Continuous technical Support for new formulations and colour adjustments and also for the equipment maintenance.
We ensure delivery of the formula within 24 hours after receiving the sample.
Our qualified staff provides technical support for paint-mixing equipments we commercialise.