Ateneo Lounge Attic.
Projects,Reference project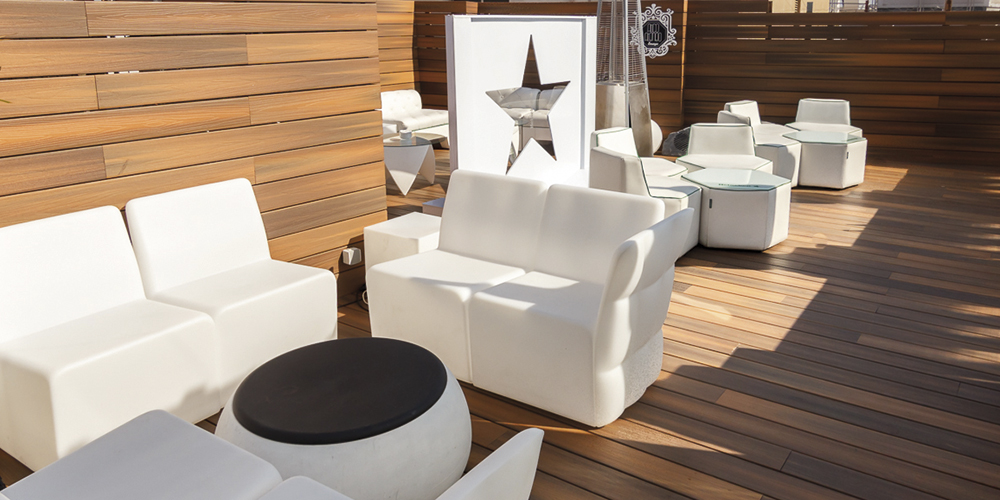 So that guests can enjoy Ateneo Lounge Attic for a long time from its terrace, a technological wooden flooring has been placed in it on a double panelled finish structure and encapsulated technological flooring. The technological flooring is a material capable of withstanding for years solar radiation with hardly losing color and without daily use having to cause splinters. The technological flooring provides warmth, a nice touch and the antislip is assured even with wet floor.