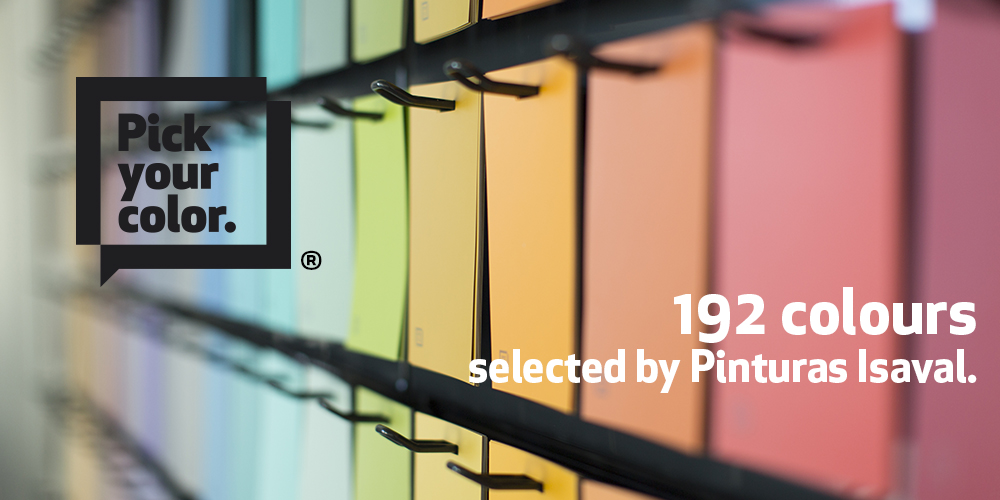 192 Colours selected for you by Pinturas Isaval.
Colour produces many sensations, feelings, different mood, transmits messages, expresses values, situations…However, it does not exist beyond our visual perception. Colour is an aesthetic element affecting subtleties of perception of sensitivity.
Choose the appropriate colour, the tone you like the most and better sensations conveys, take the sample home and find out how it would match with the existing decoration.
Isaval has carefully developed the Pick Your Color chart so that you can choose your favourite colour.
The 192 colours we are presenting create a balanced colour harmony in which the different tones provide a wide and infinite range of options.
Nordic environments, industrial style, spaces for children, colonial buildings, classic homes… In Pick Your Color you will find the colour for the decoration that you dream.
Thanks to the experience in the world of interior design and decoration of Isaval, Pick Your Color is a safe bet.
Pick Your Color AW/2016 Collection
Pick Your Color SS/2016 Collection