Fernando B. López-Torres Tubbs
Gerente de la filial de Perú
Currently, exports to Latin America are a very important issue for companies. It has even been said that we are in a "new age for Latin America trade". Why is Peru so attractive for Spanish companies? Peru, like other countries in Latin America, has developed significant advances on economic issues, favouring the increase in internal…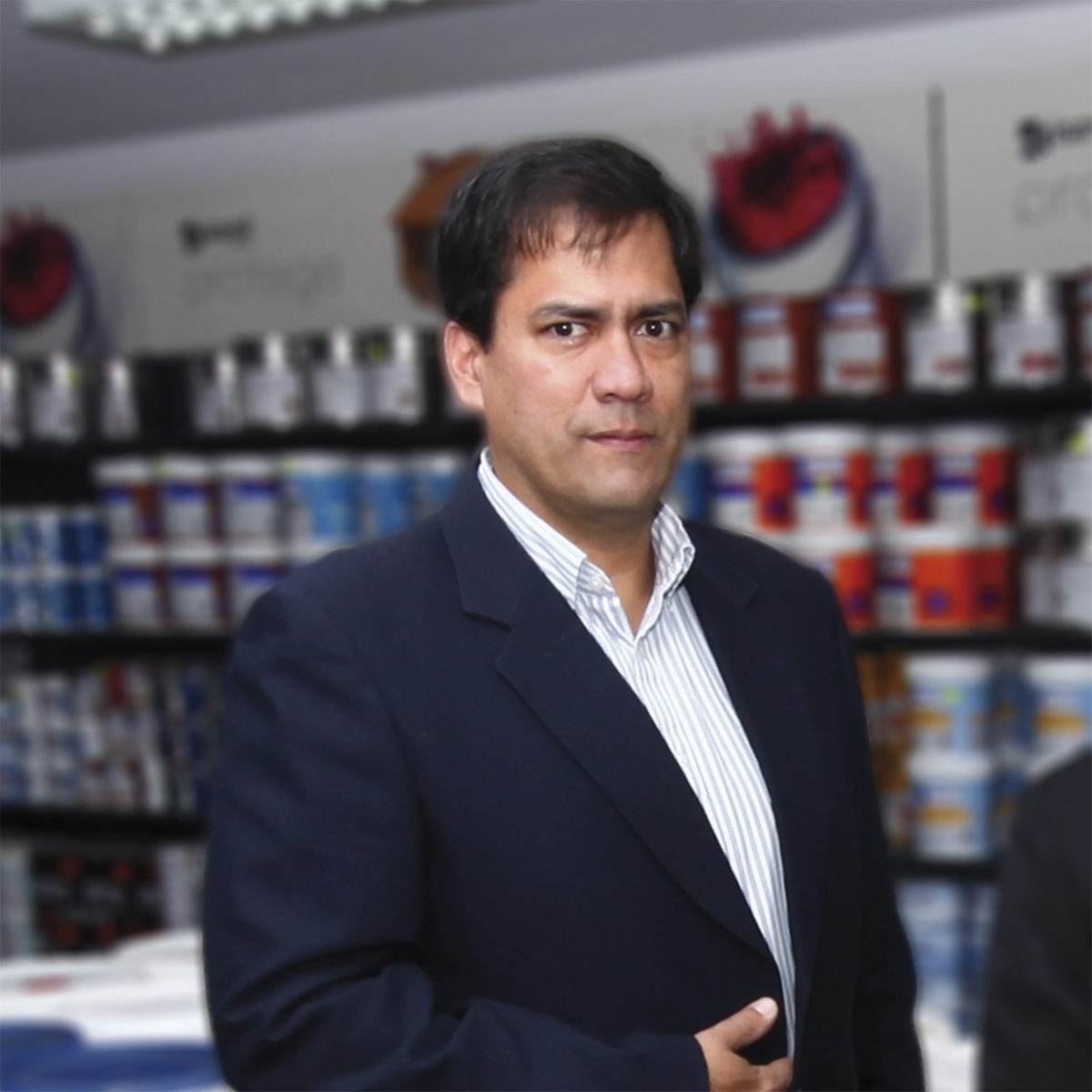 Currently, exports to Latin America are a very important issue for companies. It has even been said that we are in a "new age for Latin America trade". Why is Peru so attractive for Spanish companies?
Peru, like other countries in Latin America, has developed significant advances on economic issues, favouring the increase in internal consumption and generating new opportunities for companies that could overcome the economic crisis. Likewise, on a culture basis, we share the same language, which makes the brand implementation easier and also communication with the public.
Within the market of paints and varnishes, which are the most demanded products by Peruvian consumers?
Actually, everything is to be done, all of our lines are demanded.
In the case of Isaval Peru, as a matter of strategy, we have opted for starting with our most specialised lines, for example flooring treatment, special products, façades and Rhonatherm line soon, which will be launched in January 2016.
Have you detected any differences between the Spanish and Peruvian markets?
There are no significant differences but it is remarkable to say that the Peruvian market is a closed market, in which the expansion of a single brand controls 80% of the market and American brands grow faster. However, the market is more and more receptive to brands such as Isaval, which is committed to quality and R&D and Innovation.
The brand has been implemented gradually. What are the next actions to take?
Isaval policy is to grow firmly, slowly but safely at a rate we can handle. In this way, the market will take on our R&D and Innovation proposal and our serious way of working. This "slowness" is not affecting the figures, this year we expect a growth higher than 50% compared to last year. We foresee a similar growth in 2016.
The number of workers in Isaval Peru has been increasing steadily. In fact, there have been new recruitments in Isaval Peru recently. Could you please introduce us to the entire team?
Our growth has made us recruit new collaborators. Let me introduce you to the team:
Juancito Villar is the youngest but has been working in the company longer than the rest of the team. He collaborated in the start of the Peru branch.
Jorge Campaña works in the store in Av. Javier Pardo, he has been working with us for one year.
Jorge Sandoval works in the central warehouse.
Luis Elias deals with prescriptions and approvals.
In July this year, Edgar Acevedo, an engineer, took up the challenge to join us as a delegate in the Javier Pardo office.
Talking about the latest developments, one of them is the recently created site web isaval.pe, which positions the Isaval brand on the Internet. How does the public feel about that?
The web page is one of our latest developments. Its design aims at being a comprehensive digital catalogue. It is a dynamic page and many customers, friends and even competitors have congratulated us for this new concept. I encourage you to use it and, as it is still in progress, to share your impressions, comments and recommendations.