Joaquín Aullana
Director Departamento Administración.
Joaquín Aullana has been running Isaval Administration department for more than 38 years and he is a very important member of Pinturas Isaval.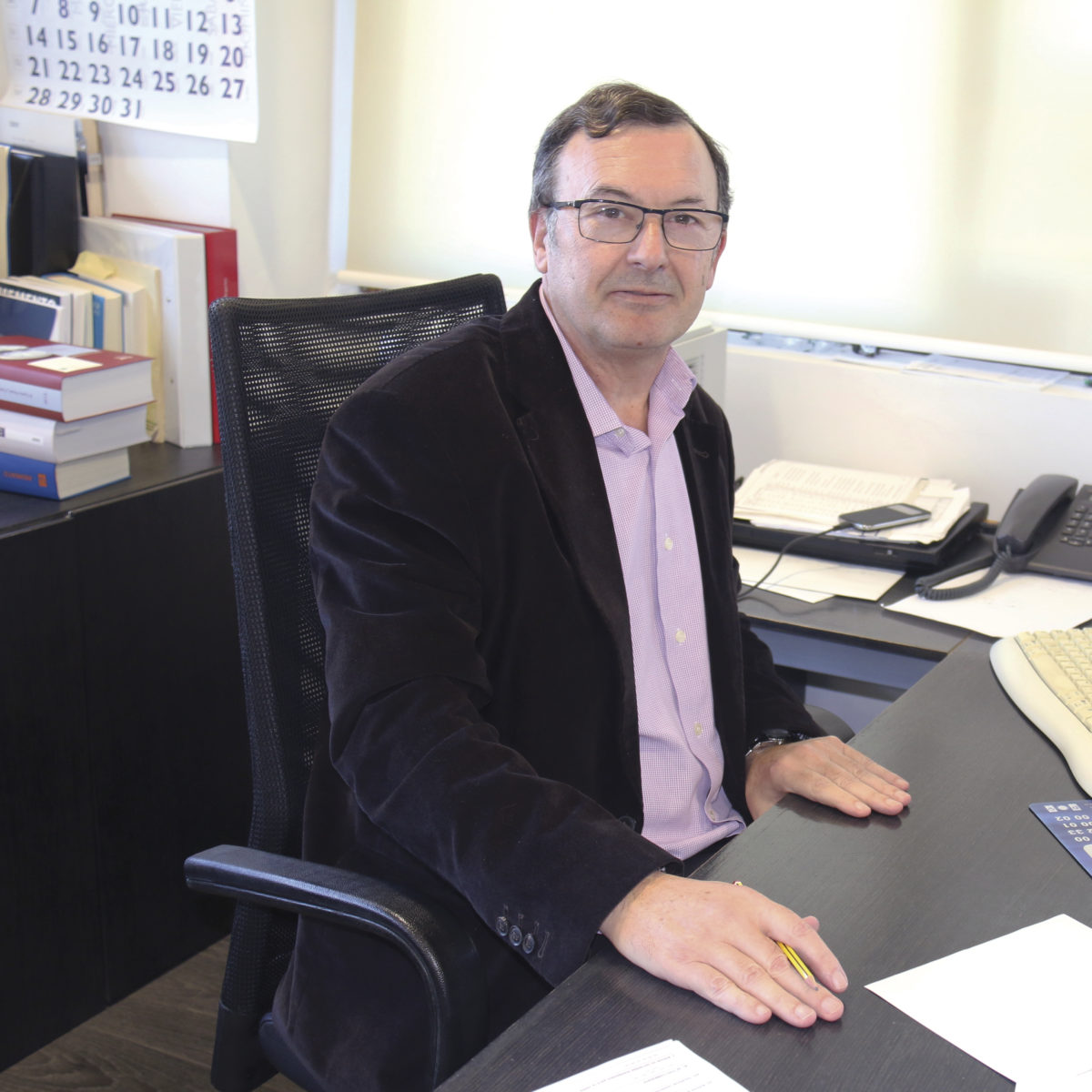 How were your beginnings in Isaval?
I joined the company in 1977, just when I finished the compulsory military service.
Have you always had the same functions?
Not at all! I have done many different things. When the company started, we were a few workers. I worked in labour, dealt with contracts, insurances, I had to travel and visit customers… Over time, tasks exceeded our capacity and little by little, were delegated. I was one of the first workers in the company who learned computing (at that time, people learned computing, we were not born with a computer almost incorporated). That is the way my present job was being defined.
Ximo (as most of us call you), you lived the "Isaval Project" from the start. What do you think are the most remarkable aspects in the company's development?
I think that the company has always been growing and innovating. There were some difficult periods with the fathers (Isaac, Pascual and Victor) and also with the next generation (Santiago and  Francisco), but always the growth rate was maintained.
The company has grown significantly over these 48 years, the same as new technologies have. Have new technologies affected considerably the way of working?
Of course, a lot. Isaval was one of the first companies to invest on computer systems and bought an IBM computer. Since then, we have not stopped. We have always made a firm commitment to new technologies. From the old MS-DOS, management and invoicing systems to the present ERP. We have always been a leading company.
How has the online banking affected your work?
It has been an enormous change. At present, everything is updated and there is no paper work. In the past, we had to balance all invoices and instalment agreements manually.
Could you please introduce us to your team?
The Administration department consists of 8 people:
Verónica and Alberto are in charge of customer invoicing
Ruth and Belinda are in charge of payments to suppliers
Saúl deals with taxes and banks
Mª Ángeles deals with payments from customers
Loli and Esther are responsible for the customer service at the company's reception.
Dealing with customers is one of Pinturas Isaval strong points. What makes us different?
Isaval is a very close company. We have a reachable Administration department. Thus, the customer has always called us directly and resolved doubts or problems. Our team has autonomy and capacity to help customers resolve their doubts in the shortest time possible.
Would you share an anecdote with us?
I remember one time Juan Bodí and I went to see an industrial unit. It was a very windy day and while we were in the courtyard, the air closed the door. Nobody knew we were there. There was a dead cat inside the building, we though it had happened the same to the cat, being locked up. Walls were 3 m high and I had to climb onto my colleague's shoulders and jump to the adjacent building. Fortunately there was a boy, who helped us come out.