José Martinez
Export manager
In this present economic situation, companies must figure out how to sell. What strategies are used at Pinturas Isaval? We should say that companies "always" must figure out how to sell. This is not only an economic moment but also a perennial reality. Therefore, we must be involved in a constant development and doing things…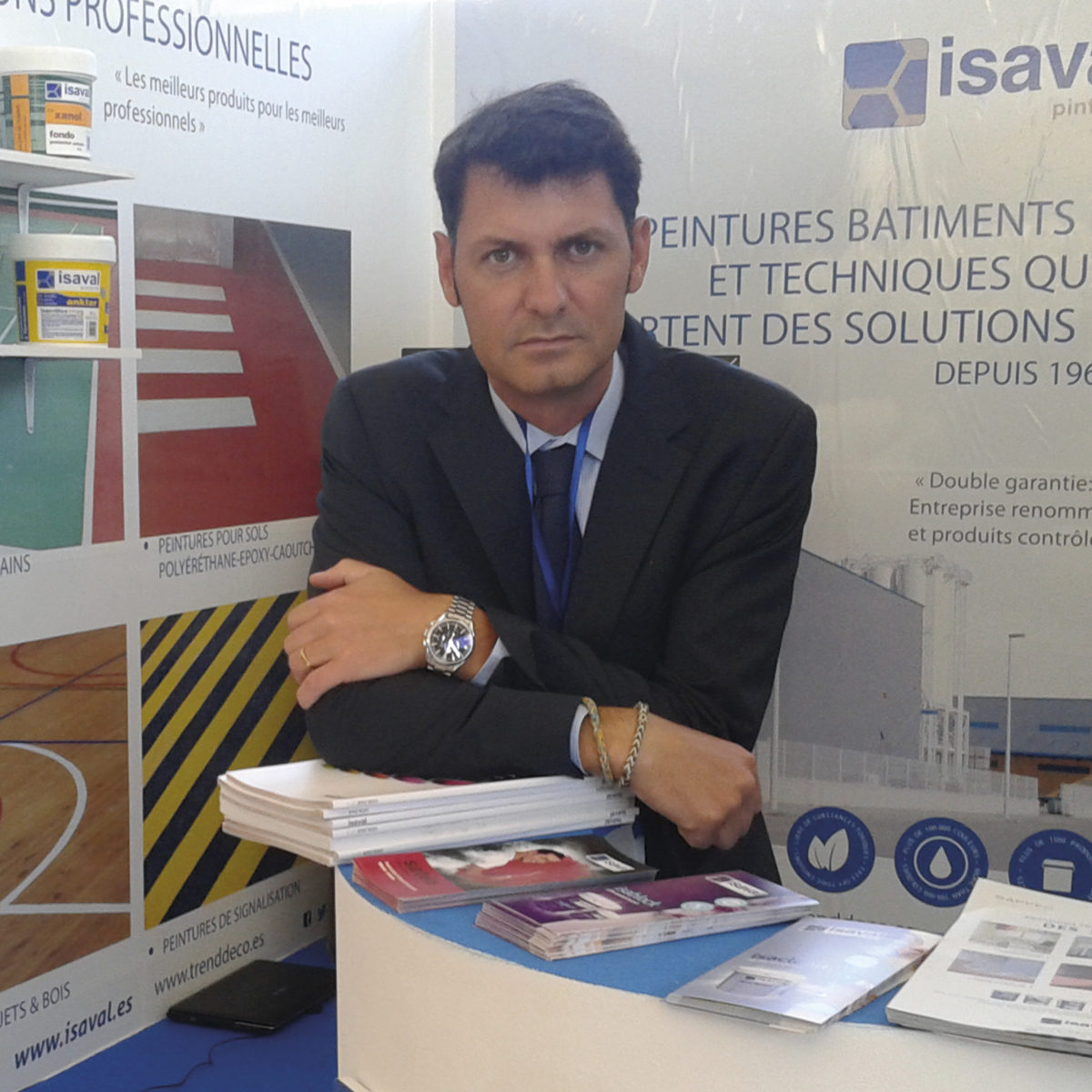 In this present economic situation, companies must figure out how to sell. What strategies are used at Pinturas Isaval?
We should say that companies "always" must figure out how to sell. This is not only an economic moment but also a perennial reality. Therefore, we must be involved in a constant development and doing things better than the others.
Isaval main goal is to be flexible in order to meet the customers' requirements, provide a wide range of products and solutions and promptness in our services.
Are customers' requirements different depending on the country they are?
Yes, they are. It should be taken into account that each country has different culture, work habits and customs. Therefore, there are usually differences in the products they use, types of containers, ways to apply the products…
For example, customers in Spain use 4 l and 15 l paint pots. In the North of Africa 2.5 l and 10 l are used.  In Spain, high viscosity paint mixed with water is used. However, in Europe, ready-to-use paint with lower viscosity is widely used. In each country, the type of consumer and paint points of sale are usually different.
In Spain, our main customers are specialised paint stores where professional appliers buy the products whereas in other countries, private users buy paint in large hypermarkets.
Pinturas Isaval refers to consolidated markets, potential markets and markets that were important but not anymore.
Central America is a consolidated market, where we have been selling our products for a long time and most of our exports are concentrated there. At present, China is a potential market, where most of our efforts are focussed due to the good results produced.
Greece was an important market. Currently, it is not as important as it was due to the present economic situation in that country.
How important are exports for Pinturas Isaval?
Currently, exports are a priority issue for Isaval because it represents more than 30% of the overall invoicing of the company. This is one of the areas with greater growth potential.